Paper Size Options Dialog
This dialog serves for setting of some paper size options. For more information see the Paper Size Topics and the Paper Size Menu.
Click on an individual control to get more information about the Paper Size Options dialog: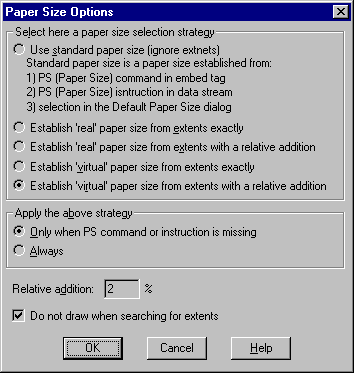 Notice: Some of the changes made in this dialog do not appear immediately and they will take effect with a first new file open or after using the Restart command.